Let's try and figure out the official timeline as set out in the 'Belinda Blinked' books. For now we are taking content from books 1, 2, 3 and the Christmas chapters.
Belinda's interview at Steele's will be treated as Day one, and I will take cues from the chapters themselves to figure out what the rest of the chronology is. We will be including the extra information on Rocky's Website as canon also.
Also, if you liked this please follow me on Twitter!
Thursday -
Date unknown (2015)
Belinda interviews for Steele's Pots and Pans.
She is offered the position of Sales Director after stripping for the MD, HR Director and Giselle.
Belinda Blumenthal
Tony
Bill
Giselle
Plot notes
While the book never establishes the date this all takes place, we know this is 2015 from Belinda's CV.
Belinda has a staff of 28 to manage, which is never again addressed outside her Regional Sales Managers.
Thursday -
Date unknown (2015)
Belinda gets ready for her first Regional Sales Meeting
Tony and Giselle invite Belinda to the Leather Room
Continuity alert
On the previous day Giselle is said to be 26, on this day she is said to be 24.
During the afternoon, Belinda notes that her first 'Regional Sales Meeting' is in 12 hours, which would be 3am on Friday morning.
Plot notes
This day is said to be three weeks after her interview.
According to the bonus chapter on Rocky's Website, Bella is said to be around 40 - 41 years of age.
Belinda checks the time via a Town Hall Clock, given the location of Steele's Pots and Pans (Heathrow International Airport, see next day for more) this seems like an impossibility.
Belinda's Calendar
Belinda arranges to go to the Charity BBQ and Tombola this Sunday (Day 25).
Bella asks Belinda to come to her place at 9pm on Friday (Day 31).
Friday -
Date unknown (2015)
Belinda has her first 'Regional Sales Meeting' with the Regional Sales Managers (RSMs)
The team have their lunch in the local pub (in Heathrow?) 'The Bull in the Rushes'
Belinda, Bella, Giselle and the RSMs engage in some public nudity in the 'Long Bar', located at The Pentra Hotel.
Jim Thompson
Des Martin
Dave Wilcox
Patrick O'Hamlin
Ken Dewsbury
Donna (?)
Continuity alert
Bella is mistakenly called 'Donna' a few times, either that or Donna is a new character.
Reality check
The office is said to be so close to Heathrow that taxis won't take a fare. The TFL website outlines that there is no minimum distance for a journey. The minimum fare from TFL is £2.60 which covers 234.8 metres or 50.4 seconds. This means that Steele's Pots and Pans offices has to be less than 234.8 meters from Heathrow. No terminal is mentioned in particular.
Getting naked in a hotel bar would likely result in an arrest.
Saturday -
Date unknown (2015)
Belinda tours the 'cookshops' of London's Oxford Street.
In the evening she researched the people attending the upcoming BBQ & Tombola.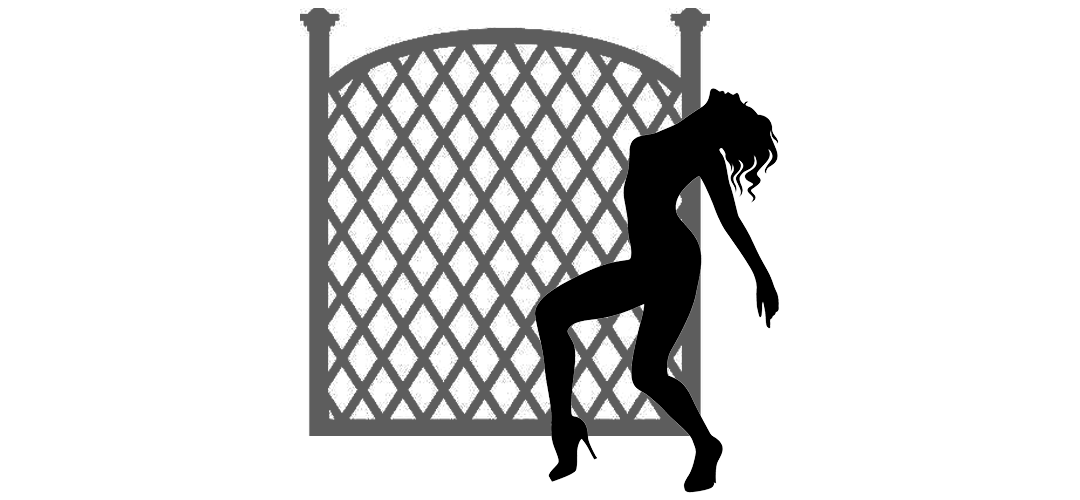 Sunday -
Date unknown (2015)
Belinda 'motors' to Windsor and checks into The Horse & Jockey B&B.
Belinda and Tony travel to the Chairmans house
3.00pm - Belinda is placed in the maze and Bella & Gizelle are placed nearby
3.00pm - Belinda encounters Alfonse Stirbacker
3:00pm - Bella entertains Clarence and is later discovered by the Duchess
3.20pm - Belinda squats for Jim Stirling
3:40pm - Belinda becomes spiritually tethered to Peter Rouse
4:00pm - Gizelle begins to entertain the three Irish McDonagh brothers
4:00pm - Belinda attends the Tombola and is won for £200 by The Duchess
Belinda travels to a Motel with The Duchess
8:00pm - Belinda arrives at the Horse and Jockey
8:10pm - Belinda has dinner
11:00pm - Belinda returns to the lobby to meet Peter Rouse
11:30pm - Peter Rouse arrives
11:50am - Belinda and Peter put on a show in the hotel lobby
1:00am - Belinda watches Peter as he sleeps for an hour
Belinda entertains Sam (The Youngish Man)
Alfonse Stirbacker
Jim Stirling
Peter Rouse
The Duchess of Epsom
Clarence, The Duke of Epsom
Sam
Sean McDonagh
Kevin McDonagh
Danny McDonagh
Continuity alert
Tony tells Belinda she will be in the maze for just under 2 hours, but she only spends an hour there at most.
Ok, so the three Glee team members start entertaining guests at the same time. Belinda entertains three people in an hour (given each of them were with her for 20 minutes). Gizelle later tells Belinda that she did nothing for the first hour. After an hour, Belinda leaves the Maze and mentions seeing Gizelle, but at that time she would have only been meeting the McDonagh brothers.
When Belinda leaves the Duchess (at around 7-8pm), she notes that in four or five hours time her 12-hour contract will have expired. At that point she was at most 3 hours into the contract. Her calculations are way off, it would have expired around 4-5am.
Plot notes
Chapters 4 - 11 are spent almost entirely on this single day, 50% of the book is spent on Day 25 in this story.
First mention of the Glee Team
Gizelle reveals her degenerative hair condition.
Foreshadowing
Belinda becomes spiritually linked to Peter Rouse, via an agreement to become his sex slave and ancient symbols.
First mention of Peter Rouses wife, Chris. Albeit not by name.
Reality check
Again, Belinda would likely have had the police called on her for public nudity and lewdness in the hotel with Peter.
The podcast establishes well the fact that Peter could not have grabbed her cervix, but it bears repeating.
Belinda's Calendar
Belinda arranges to meet Alfonse Stirbacker in Brussels but doesn't confirm a date.
Jim Stirling asks for Belinda to visit Texas. Belinda says she will in 'three weeks time', putting the visit around Day 46.
Peter Rouse asks to meet Belinda at 11:30pm in the Horse and Jockey.
Belinda arranges to visit Peter in Amsterdam next Thursday (Day 29).
Monday -
Date unknown (2015)
06:30am - Belinda wakes and leaves 'The Horse and Jockey'.
Belinda returns to the Duchess for one last farewell.
9:30am - Belinda returns to Steeles Pots and Pans
Belinda and Gizelle go to The Ritz Spa
Plot notes
The Duchess becomes Belinda's slave.
Belinda notes that she was going to return the riding gear belonging to the Duchess, but Belinda doesn't seem to actually end up returning it.
Reality check
Sam was working at least 10 hours straight, most likely longer given we don't know the start or end of his shift.
The Duchess had been chained up and abandoned (and also sound asleep) for around 10 hours and 30 minutes.
There is no mention of Belinda having Breakfast before going on to have four glasses of Champagne on an empty stomach at the Ritz. Rough.
Belinda's Calendar
Belinda and the Duchess arrange to meet in 3 weeks time on the Isle of "Whyte", this would be on Day 47.
Racism/generalisation alert
Belinda and Gizelle agree that the Irish are hard to pin down and squirm "like worms".
Thursday -
Date unknown (2015)
3:30pm - Belinda arrives in Amsterdam(mmmm)
Before 4:00pm - Belinda meets Christina
4:00pm - Belinda meets Dr. Robbins and Helga
5:30pm - Belinda meets Peter Rouse
8:00pm - Belinda visits the restaurant with Peter
Belinda meets Grigor, Lara and the Countess at the casino
Belinda leaves the casino with Grigor, and goes to the Zara's Club
Dr. Robbins
Christina Rouse
Helga
Grigor Calanski
Lara
The Countess Zara of Leningrad
Continuity alert
Sometime after 5pm Belinda notes that the sun is setting. If the sun were to set in Amsterdam between 5pm and 6pm it would mean this day would have taken place between October or November. For reasons we will see later, this is an impossibility.
The NHS recommend that people shouldn't drink more than 14 units of alcohol in a week. Belinda drank somewhere in the region of 17 units at dinner with Peter. (1 bottle of red wine, 350ml of port, 1 Campari)
Plot notes
First mention of any of Belinda's friends, who are briefly described as being "unusual but good fun".
Grigor is the 'largest' supplier of Vodka to Peter's organisation. In book one its only established that his company sells kitchenware in a few countries.
Reality check
It remains unclear why Peter Rouse's company would be under the frequent threat of terrorist attacks.
For five minutes straight Dr. Robbins says nothing, hums and hops from one foot to another while he simply observed her. Five minutes. This would be alarming to a regular person.
Belinda astutely notes that "Russia is a big place". Belinda is correct in that Russia is indeed a big place, however it is not a continent as she goes on to say.
Racism/generalisation alert
Belinda notes that all Scottish MPs dress in Harris Tweet.
Lara notes that English women are "Beautiful, but stupid". Belinda doesn't dispute this.
Friday -
Date unknown (2015)
Peter drops Belinda off at the Airport to return to London
Belinda meets the Dutch women heading to London ahead of the conference
Belinda meets Hazel
Des threatens to leave Steeles but Belinda manages to prevent him from doing so
Belinda catches up with Tony and Giselle
The Glee team meet Sir James Godwin at the Pentra
Bella recounts her time with Lord Duke Clarence
Betty Wilkes
Vicky Woods
Hazel
Sir James Godwin (Previously mentioned but never met)
Continuity alert
While the time that Belinda arrives at the Airport is not stated during the chapter, Peter told her she was returning on the 'late afternoon flight'. How come all the clothing stores are closed in the late afternoon on a Friday?
Giselle says that you can get a taxi between Heathrow and Steeles 'easily', when in Book 1 Chapter 1 it is explicitly said that you can't.
Plot notes
Belinda thinks the women bound for London were "trampishly" dressed. This is a bit rich. She turned up to the airport with no underwear wearing 'tired' shoes and by her own admission needed to buy new clothes to make herself presentable for the flight.
Belinda notes that Tony gets angry every time she has to write off a car, suggesting it has happened at least 2 or more times. She has only been working for the company 29 days.
Belinda asks the Glee Team to do a 'regional sales manager stunt' for Sir James. He isn't a regional sales manager, nor are the Glee team and the Regional Sales Managers themselves aren't present.
Sir James reveals that Christina Rouse is the same "Cris" that Belinda met in the elevator. Also, that she is his niece.
Reality check
In one of the few instances in which Belinda has to offer to buy someone a drink, she immediately tries to cheap out and buy them tea.
The Pentra was described as being jam-packed, which is unsurprising as it is a bar at London Heathrow Airport on a Friday evening. Sir James and the Glee Team's antics would once again lead to an arrest.
Belinda drank at least three G&T's and six glasses of Chardonnay today, but likely more given some of the glasses were filled 'to the brim' and at one point its said they finished a bottle without giving glass amounts.
Bella thought "Talk about the relief of Mafeking." while Sir James molested her. Over 2,800 people died during the Seige/Relief of Mafeking and is an absurd throwaway comment to associate with this encounter.
Belinda's Calendar
Belinda arranges to give a presentation at the O2 Arena.
Grigor Calanski is said to be visiting in 10 days time for an evening dinner, which would be on day 40 (a Monday).
Bella mentions that Belinda will be going to Texas next week.
Racism/generalisation alert
Belinda thinks all Dutch people dress in a certain way.
Saturday -
Date unknown (2015)
Belinda and Bella wake up having spent the night together in Bella's place.
Belinda and Bella travel to Forsters of Knightsbridge where they buy horse riding outfits.
Cedric the 'Retainer'
Adaam
Samantha
Plot notes
The 'difference' between Belinda and Bella's salary is £4,000, placing Bella's receptionist salary at £81,000. The average salary in London for a receptionist is £26,000.
The Duchess is from Epsom, the first mention of this in the books.
Belinda comments that she hadn't had a threesome in some time. She had one two days ago in Amsterdam with Grigor and Zara.
Bella spends £1,000 on a horse riding outfit that she has no use for.
Bella lives 20 minutes from Knightsbridge via the Underground, placing her within Central London (within zones 1-2 most likely)
Belinda mentions her father is a 'wine and spirits buff'. First mention of her father.
Foreshadowing
Belinda instigated this wild spending spree, possibly hinting at her having extra cash from being 'The Special One'?
Belinda owning this horse riding outfit will come into play in future chapters.
Reality check
Bella is said to have had two bacon sandwiches in the cafe while waiting for the tube. I struggle to think of a tube line in Zone 1 - 2 that would be so infrequent that would allow for two sandwiches to be bought and consumed.
Belinda and Bella were only in Forsters 30 minutes or so by the time they had drank a full bottle of champagne. It took 20 minutes for them to drink a second bottle and to have opened a third.
Belinda's Calendar
Back on Day 22 Bella invited Belinda to her place at 9pm on Day 30. Them waking up together today shows that Rocky was correct in setting up and paying this off.
Monday -
Date unknown (2015)
Belinda and Bella travel to Texas to meet Jim Sterling.
They encounter Hazel, who takes them to a staff break area.
They arrive in Jim's hotel late in the evening and have a meal.
Jim returns late in the night and confides in Belinda that he has had surgery.
Continuity alert
Belinda was scheduled to visit Texas three weeks after she met Jim in the Maze, however she ended up going barely 8 days after she met him.
Plot notes
Belinda seems to have kept in touch with Hazel, after meeting her last week.
The last time we saw Jim was on day 25 (ten days ago). Meaning he has had incredibly little time to travel to Brazil, have the procedure and recover before meeting Belinda that night.
Blue. Semen.
Reality check
Belinda and Bella had drank two bottles of Champagne and opened a third before meeting Hazel. They ordered another bottle after meeting Hazel.
They have traveled to Texas without confirming the meeting.
Jim is said to have "pushed through to her ovaries" during sex. I'm not going to add any note but just reference this outrageous statement.
Belinda says she spent £1,000 on that personal trainer. In a previous chapter Belinda said she had 6 hours worth of sessions.
Foreshadowing
Jim mentions his Doctor Pal, who we go on to learn is Dr. Ourigues.
Tuesday -
Date unknown (2015)
Belinda and Bella have breakfast at Hanks hotel
Belinda, Bella, Jim and Hank attend a meeting
Belinda attends a soccer game with Hank, then goes to an Italian restaurant with him
Plot notes
Belinda once again strips and has sex with someone in a public setting.
Reality check
Belinda and Hank drank two carafes of red and white wine with dinner. Then ordered two bottles and drank them after the meal. They took a further two bottles of wine with them to the hotel. If a standard carafe of wine is 500ml this would amount to them sharing 4 litres of wine over the course of the evening. Which is excessive to say the least.
Hank "ripped her dress in two" but Belinda was somehow able to "fiddle with it" and make it presentable for the trip to the hotel
Wednesday -
Date unknown (2015)
10:30am - Belinda and Bella complete their meeting with Jim and Hank
Belinda, Bella, Jim, Sydney and Hank are flown by Virgil to the Lazy P Ranch
3:00pm - Jim, Hank and Sydney are flown away, leaving Belinda and Bella with the Ranch hands
That evening Belinda and Bella fly to London
Plot notes
Jim is plotting to lure Bella to his company to be his VP in Brazil. Somehow the manufacturing deal he would make with Steele's would include this, according to Jim.
Belinda was so impressed by how the receptionist Bella conducted herself that she wants to promote her to being a Key Account Manager.
Thursday -
Date unknown (2015)
3:55pm - Belinda returns to Steeles Pots and Pans and demands a promotion for Bella
Plot notes
Bella accepted a new position without any sort of job description.
Foreshadowing
Tony and Giselle are officially engaged.
Reality check
The promotion of Bella would be a HR nightmare. No other candidates interviewed or considered, no job description or discussion in any sort of detail.
As Giselle was falling over herself to show off the engagement ring, we can assume she got engaged very recently and hadn't happened a long time ago.
Friday -
Date unknown (2015)
Belinda gives her presentation at the Millennium Dome Building
Belinda takes a taxi back to Steele's to debrief Tony
Belinda meets The Duchess at the Ritz Spa
They drive to Epsom Hall and the Duchess introduces Belinda to her private 'Boudoir'
Belinda attends the dinner and meets several of the Duchesses esteemed guests
Belinda gets dressed up in anticipation of spending the night with the Duchess, but is given the cold shoulder.
Alfie
Tara Gold
Jim Walters
Norman Asquith
Chiara Monteague
Continuity alert
Belinda has given away 20,000 woks which is considerably more units than she has sold. As of this day, she has only shifted at most 8,000 units of stock and some of those were utensils which would cost less than a wok.
In the mudroom, Belinda notes that this was the first time she had relaxed all week. Not two days ago she was by a pool in Texas doing what can only be described as heavy relaxing.
Belinda says today is her only free afternoon for the next few weeks. However, two paragraphs later she says she is doing nothing for the next two days.
Plot notes
Belinda's speech was 74 words long.
Foreshadowing
The Duchess offers a toast to the Queen, who we will later learn has a close connection to her.
Belinda's Calendar
The Duchess references the shindig on the Isle of Whyte, which was referenced on day 25 and is still "scheduled" for day 47.
Reality check
The DLR does not service the O2 Arena / Millennium Dome Building. If Belinda leapt off it and into the Millennium Dome Building she would need to leap over the river Thames or leap onto the Jubilee line.
Racism/generalisation alert
Sir James refers to the French as 'frogs' and won't have anything to do with them.
Saturday -
Date unknown (2015)
Belinda and the Duchess attend the under-nineteen ladies show jumping trials event in Batwood park.
6:30pm - Belinda and the Duchess return to Epsom
Belinda leaves the Duchess at Epsom Manor and returns to London
Belinda crashes her car between Epsom and London
Penelope Pollet
Katerina Pollet
Marko Ourigues
Continuity alert
Belinda was supposed to stay for the weekend, but ended up barely staying 24 hours.
Belinda crashed her car somewhere between Epsom and London. Epsom is about 20 miles south-west of London. Belinda notes that "there isn't a soul for 25 miles", which would mean that a massive amount of London would be abandoned for that statement to be true.
While on Dr. Ourigues rug, Belinda notes that she doesn't want wine stains ruining her jacket. The previous sentence describes Belinda drinking a caipirinha cocktail, wine was never mentioned.
Plot notes
The show jumping event was taking place shortly after breakfast, but they were drinking G&T's and "ice cold" Australian chardonnay throughout.
The Duchess was naked when Belinda tossed her from the car onto gravel and sped off. This seems to be a rather harsh treatment of her mistress.
Dr. Ourigues sees Belinda in a wing view mirror, indicating he drove past her (while clearly seeing her, she was in the middle of the road) and upon seeing her in the wing view mirror stopped to offer assistance.
Belinda downplays the state of her car as having only a "flat tyre", however it was described earlier as being "smoking" and a "wreckage".
Jim Sterling seems to have told Marko all about Belinda and Bella when he had his surgery somewhere in the past few weeks. Although Marko recognised her breasts first and foremost, which raises lots of questions.
Belinda's Calendar
Penelope Pollet makes a vague arrangement for Belinda to visit Paris to secure the deal with Fivecarre.
Dr. Ourigues asks Belinda to visit him in Rio. Much later in the first Christmas Chapter , Belinda is said to be going to Brazil for a Holiday.
Reality check
Belinda seems to be hiring her Mercedes long term, rather than leasing it out.
The Duchess was delirious after her encounter with Belinda in the car, which might suggest deeper physical or mental health issues.
This is at least the third time a car has been totalled since Belinda joined the staff of Steele's 38 days ago. The last time she thought about written off cars she said "Tony always got mad when she had to report a written off car to him", suggesting that at that point she had done it two times or more.
Monday -
Date unknown (2015)
Belinda visits Claus Bloch at the Grosvenor Hotel
Continuity alert
This day has no explicit placement in the story, but is between day 38 (Saturday) and day 41 (Tuesday). It is most likely the Monday (day 40) because Belinda is having a business meeting (unlikely on a Sunday) the next Chapter is a Tuesday.
Today was supposed to be the day Grigor Calanski visited London (10 days after encountering Belinda on day 30).
Plot notes
First solid bit of Belinda's backstory with the revelation she is from Kent.
After lunch, Belinda calls the lunch spectacular noting that she knows her exotic food. She had fish mousse and champagne. Wouldn't describe that as exotic.
Reality check
Again, sex in a public location. Don't know why I bother anymore.
Tuesday -
Date unknown (2015)
Belinda travels to Brussels to visit Alfonse Stirbacker.
Belinda has lunch with Alfonse
Business with Stirbacker is concluded with an order for 7,000 units
Belinda and Alfonse take a tour of Madame Madeline Chocolat's factory
Belinda and Alfonse visit a private members club for the evening
Alfonse accompanies Belinda to her hotel
Madeline Chocolat
Monsieur Rideaux
Aldo Fellini
Plot notes
Belinda notes how far the business has moved on since the events at the maze. Her achievements are particularly notable since that was only 16 days ago.
The private members club "game" consisted of:

The women standing on chairs
The men taking off their clothes
The women taking off their clothes
The women getting off the chair
The men help the women onto tables

Their clothes were taken away from the guests "unbeknownst to them". Reasons for their clothes being donated were never made clear and would be fairly inconvenient as the participants didn't come prepared for this.
Reality check
When Belinda gets into the Quantro flavoured chocolate pool, the alcohol is described as being so strong that Belinda 'swooned' and had to be saved from being submerged in the chocolate. If the level of alcohol in the chocolate is so high that it's causing people in the factory to faint you might want to revisit your quantities.
Having a chocolate pool especially for personal/sex use indicates a level of wealth and abandon that is almost admirable. Who cleans it? Is it filled with expensive liquid chocolate every day?
Belinda's Calendar
Belinda arranges to visit one of her RSM's on Thursday, and to do paperwork on Friday.
Crime alert
Alfonse hoping the video of Madeline and Belinda having sex would appear on YouTube would not only violate YouTube's terms of service, but also constitute a crime as he doesn't seem to indicate caring about their consent. It's clearly stated nobody else was in the control room so only he would have access to the footage.
Wednesday -
Date unknown (2015)
Belinda flies from Brussels to Yorkshire to meet Ken Dewsbury
Belinda and Ken travel to the Shakespeare Retail Stores headquarters
Belinda and Ken travel to his spare flat in Leeds
Ken attempts to record his evening with Belinda in his basement flat
Plot notes
The "big crisis" with Shakespeare seems to be Steele's Pots and Pans ignoring lorry drivers(?)
Andy Milston mistakes the term 'bareback' for 'commando' when describing Belinda's lack of underwear
Andy claimed to have never been unfaithful to his wife before. That being said he was ok with having a sexual encounter with Belinda for over 30 minutes in front of a large glass window through which all his employees could see. Poor Mrs. Miltson.
There were 24 separate camera feeds from the flat in Ken's AV system
Belinda is clearly consenting to being recorded this time, which avoids any pesky crime allegations for Ken. Although he was trying to do it secretly which means he didn't care for her consent.
Reality check
The cameras wires were "stapled to the walls" and the cameras themselves were visibly blinking red. I'm not sure on what planet Ken thought he was being discrete.
Thursday -
Date unknown (2015)
Belinda does some paperwork at Steele's
Plot notes
Hazel is going to be brought along for Giselle's hen party despite only knowing Belinda 12 days and never meeting Giselle (as far as the books show).
Friday -
Date unknown (2015)
The Glee Team enjoy some drinks at the Pentra before meeting Hazel
Giselle receives a promotion to Key Account Manager for the Russian account
The Glee Team depart London for Malaga Airport, Spain.
The Glee Team begin the hen weekend on the Torremolinos Strip by harassing a Barman
They meet "Butch, the sunburnt kid".
Paddy the Barman
Miguel the Barman
"Butch"
Continuity alert
Today begins "days later" but the chapter makes it clear this day takes place directly after day 43.
Giselle mentions that herself, Bella and Belinda have all had promotions recently. Belinda has not been promoted recently, she was hired 44 days ago but not promoted since.
Plot notes
Giselle is promoted to handle the Russian account, however no deal has been done with them and Grigor has yet to visit London.
This seems like an unusual place to tell Giselle she had been promoted. She was also shocked and apparently not informed this was a possibility.
It remains unclear what sort of hotel training Miguel would have to receive to be allowed to sexually interact with guests during working hours. One would imagine that would be prohibited?
Foreshadowing
Giselle receives a promotion, the Special One was said to have recently been promoted.
Reality check
There is no weekend edition of the Guardian.
Giselle is being whisked off to Spain without any clothes or belongings. She was only meeting the Glee Team at the Pentra (during working hours, 3:22pm) for a drink. She was promoted and abducted to Spain instead.
In the time it took Bella to slide from her chair to the floor, Butch somehow managed to jump ashore and catch her from falling. Either she was sliding incredibly slowly or Butch was unrealistically fast.
As if congratulating her self restraint, Giselle notes that Tony would have preferred her abstain from young flesh before the wedding. Minutes earlier she had preformed oral sex on Butch.
Friday -
Date unknown (2015)
Belinda and Des travel to Bargain Basement Land
Greta entertains Belinda while Des takes photos of the stock
Belinda and Des return to Belinda's central London flat
Plot notes
A full week has passed since the last time we saw Belinda.
Des Martins divorce has almost been finalised, continuing his descent.
Foreshadowing
First mention of Bisch, as a competitor and Des Martin's previous employer.
Reality check
She was only in Spain for the weekend but is still suffering from a hangover caused by it. She would have returned to London five days ago.
Des Martin is said to have taken a few minutes to clear his head of Belinda's breasts before responding. A few minutes? Did he just stand there silent the whole time?
Belinda only expects to get one weeks use out of her silk blouses, calling them "rags". Seems like she's either buying exceptionally low quality clothes, or is wearing them out at a crazy fast rate.
Racism/generalisation alert
Belinda generalises that all Japanese underwear is too small for herself.
Friday -
Date unknown (2015)
In East Berlin, The Special One meets with Herr Bisch
The Special One receives a €1,000,000 advance for her services, a quarter of the total
The Special One
Herr Bisch
Continuity alert
This day is described as being "two weeks" after day 51, which was the final day of book three where last saw Belinda (unless she is the Special One).
Every indication of the weather so far has lead us to believe it's the summer or autumn. However in Germany it seems to be winter.
Plot notes
The only promotions that were explicit were that of Bella and Gizelle. We don't know what position Maeve held before her current role, and Belinda was hired two months ago not promoted.
The Special One seems to admit that in betraying Steele's she is also betraying her family. Bella and Belinda have no known family ties to Steele's, however Giselle is engaged to the MD. 'Family' could be used as an expression of being close to the other employees, but already included 'friends' and 'business friends' in her summation.
It's made quite clear that the special one has not yet delivered anything to Bisch, meaning no lasting damage has yet been dealt.
The Special One's life may be in danger as Herr Bisch indicated. It remains unclear if Bisch himself was threatening her or noting that the situation was dangerous.
Reality check
"East Berlin" hasn't existed since 1990.
Day unknown -
Date unknown (2015)
Belinda arrives at Steele's for the Christmas Party along with most of the staff
Belinda meets Peter and Christina Rouse
The Glee Team and the Hunts Girls perform a sexy dance to the heavily copyrighted music from 'Diamonds are Forever'
Bella kisses Peter Rouse, to the surprise of Belinda
Continuity alert
As no references has been made to when Christmas was in these books, and given it would have been mentioned if it already happened, we can presume that the two Christmas chapters have not yet happened as far as the main story has explored. We will presume that this is Christmas 2015 given that no other characters are present that we haven't heard of in the books.
As book four (or what we have heard so far) all takes place before this, there is a chance that the special one has been outed before this Xmas Party. Belinda, Bella and Giselle are all present with nothing being said about any betrayal. Either the special one isn't any of them; it had no impact on the company or the Special One hasn't been discovered yet. Or Rocky didn't factor this chapter into the timeline.
Rocky says that "seven tits" were revealed during the strip show. Which if taken literally would be unusual for a number of reasons.
Plot notes
Belinda has either had her Mercedes repaired or Steele's have had to get her another car.
The emasculation of Des Martin continues, with him falling into a puddle of water necessitating him being dressed in a pair of workers overalls at the party and being slapped for no reason by one of the Hunts Girls.
When the "performance" starts there are seven women (Belinda, Bella, Christina, Dorris and Joan) meaning there are two other Hunts girls we weren't introduced to.
Reality check
Belinda notes that Giselle and Bella were getting a little tipsy, but it was a bit rich coming from her as she had just drank three mugs of mulled wine.
I can't imagine hiring women to come and strip to full nudity at an office party would be acceptable, especially when colleagues joined in.
Belinda's Calendar
Belinda is due to fly to Brazil for 10 days two days after the Xmas Party.
Unknown -
Date unknown (2015)
Belinda flies to Rio de Janeiro, Brazil for her 10-day Christmas Holiday
Plot notes
It is later said that Belinda comes back for a Boxing Day (December 26th) party with the Hunts Girls, putting her departure at December 16th at the latest.
Saturday - 26th of December, 2015
Belinda goes to a Boxing Day party with the Hunts Girls
Plot notes
This may be the only day of the Belinda Blinked books where we know the exact date an event takes place. This all depends on it being Christmas 2015, however nothing contradicts this from being the case and if it were Christmas (sorry, X-Mas) 2016/2017/2018 there could have been dozens of more books worth of characters being referenced or present.
Sunday - Thursday - Between the 26th and 31st of December, 2015
Belinda flies to the Scottish Cairngorms
Belinda attends a party thrown by the Duchess in her family castle
Belinda spends a night with the Duchess and receives a 'gift' of a candy cane
Continuity alert
Belinda comments that she was looking forward to her weekend with the Duchess, however at the earliest she left on Sunday so the weekend was mostly over.
The weather for that region of Scotland in 2015 was unseasonably warm. The Aviemore weather station nearby noted it was between 4 and 12 degrees celsius in that time frame.
Plot notes
The Queen of England is revealed to be godmother of the Duchess
Reality check
Belinda would not have been allowed take a flask of liquid through security. She describes it as being a big flask too so not smaller than 100ml.
Thousands of candles were balanced on the spruce tree which was as high as the ceiling. The combination of the precariously placed candles and hot dripping wax from the higher placed ones leaves little doubt that it should have burnt the castle to the ground.
The tree was also decorated with ornaments from the time of King Henry VIII, meaning they were almost 500 years old and utterly priceless. The Duchess in all her wisdom placed them on the Christmas tree with the dangerous candles and hot wax.
Given the Duchess's reckless treatment of priceless historical artefacts, it's a shame to later learn she has had children as it would be best to let the Duchess's family tree extinguish.
Sunday - Thursday - Between the 26th and 31st of December, 2015
Belinda, The Duchess and Chiara Monteague go cross country skiing
They stop for a break in a bothie and are warned of the weather
The Duchess and Chiara are caught in an avalanche, from which Belinda saves them
The three women take shelter with the old man in the bothie
A well wrapped up, aged, emaciated old man
Continuity alert
From books 1-4 and the Christmas chapters, this is the furthest we go in the story.
Plot notes
The Duchess reveals that she had a child around thirty years ago.
Reality check
The avalanche was so severe that it completely engulfs the Duchess and Chiara but entirely stops in the 30 meters between them and Belinda.
Belinda is strong enough to carry both the Duchess and Chiara back to the bothie.
Why was there a bonfire indoors in the bothie?